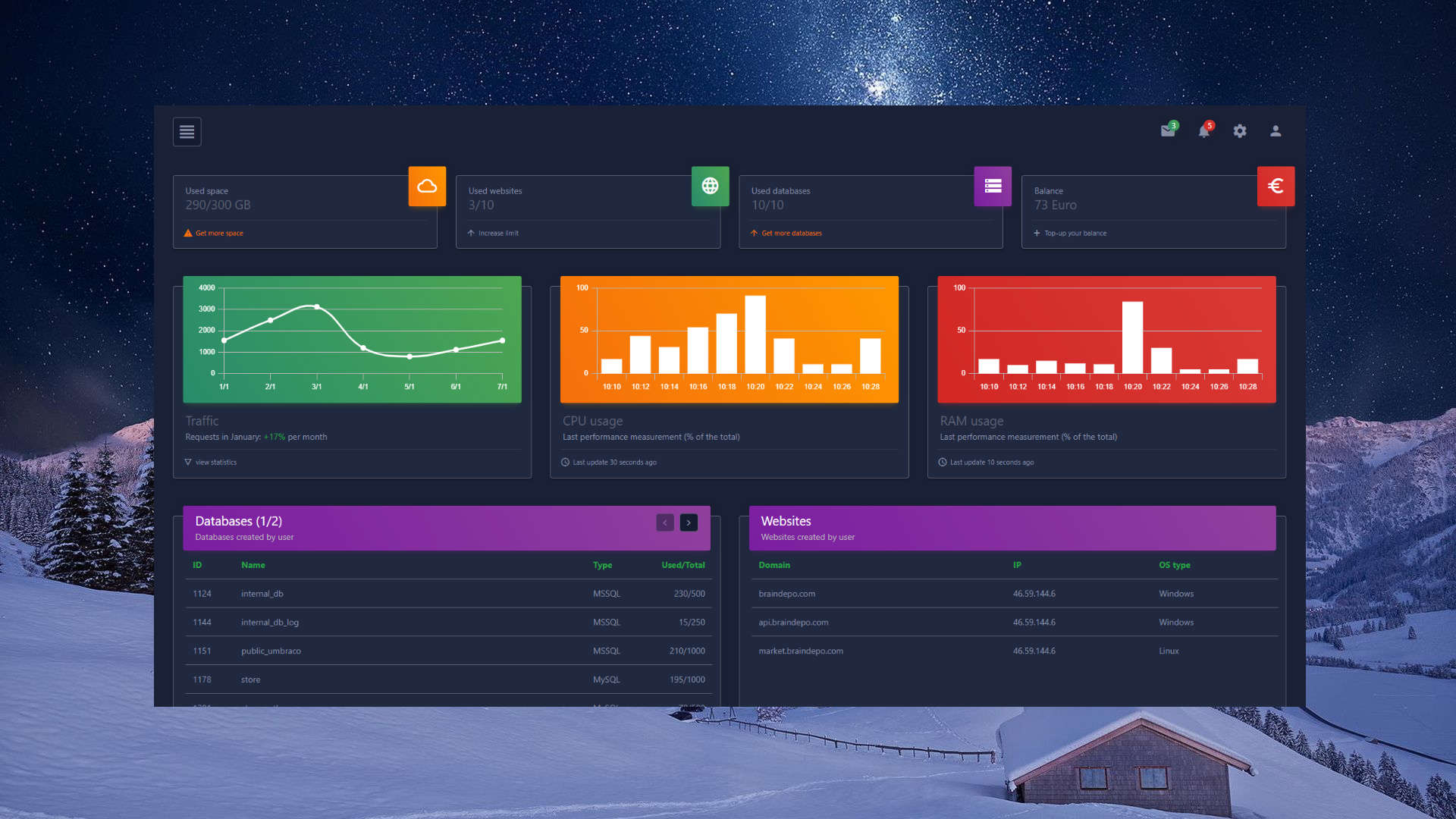 Dark dashboard
This work is a very good example of an administrative control panel designed for hosting companies. The project is using technologies as follow: Angular, Bootstrap, Material design, Icons, Chart Js and Mapbox.
View demo
Features
Responsive
Responsive web design makes web pages totally adaptive to all devices such as tablets, laptops, smartphones
Design
A modern and attractive template based on the last web design trends, such as material design and dark dashboard. A good made design is your key to success
Technologies
Angular, Mapbox, Chart js, Bootstrap are moderns and popular frameworks which allow you to easily develop and support your web application
Elements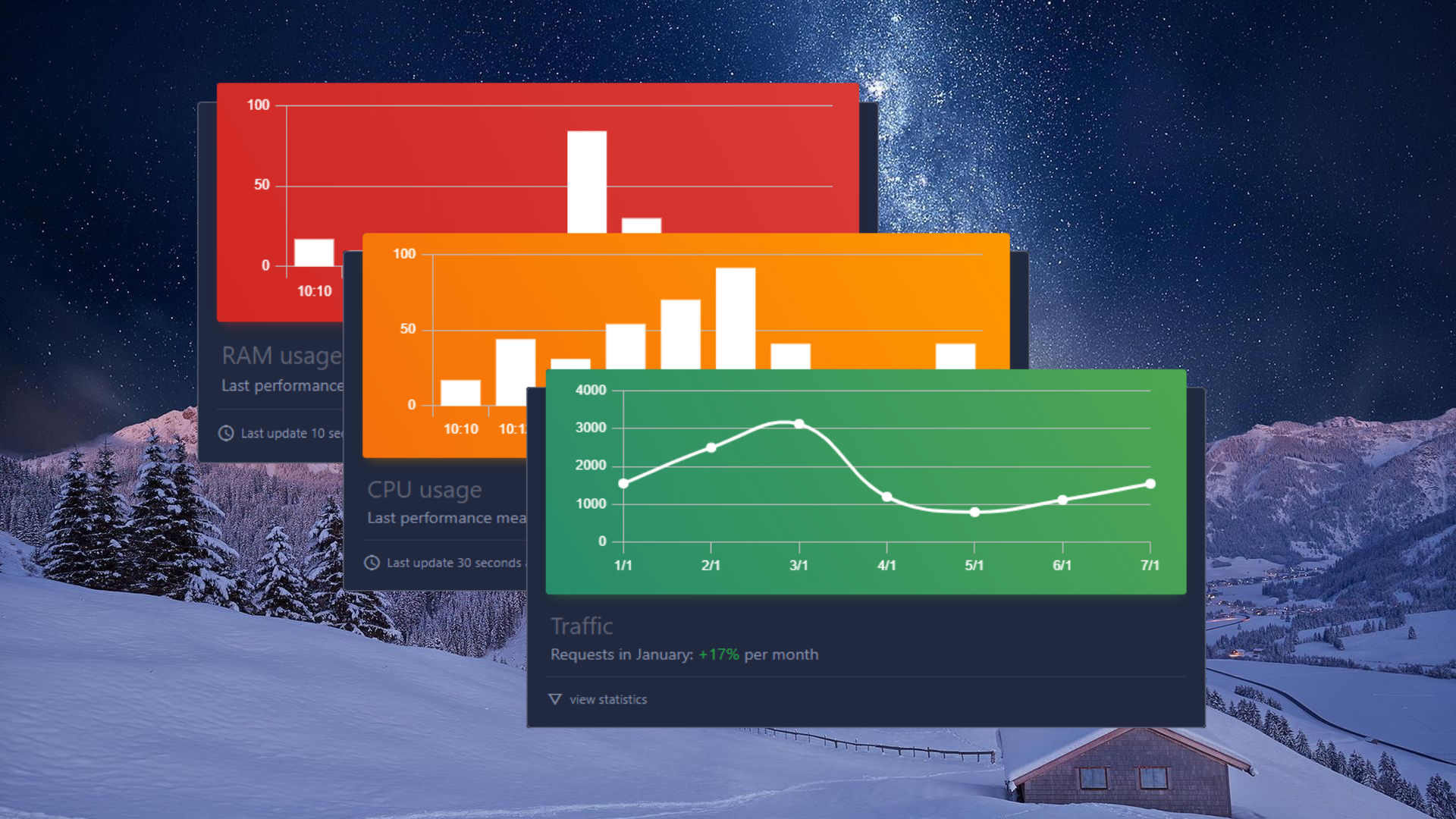 Graphics
We use Chart Js library which allows to display histogramas, graphics, diagrams and other graphics of any complexity.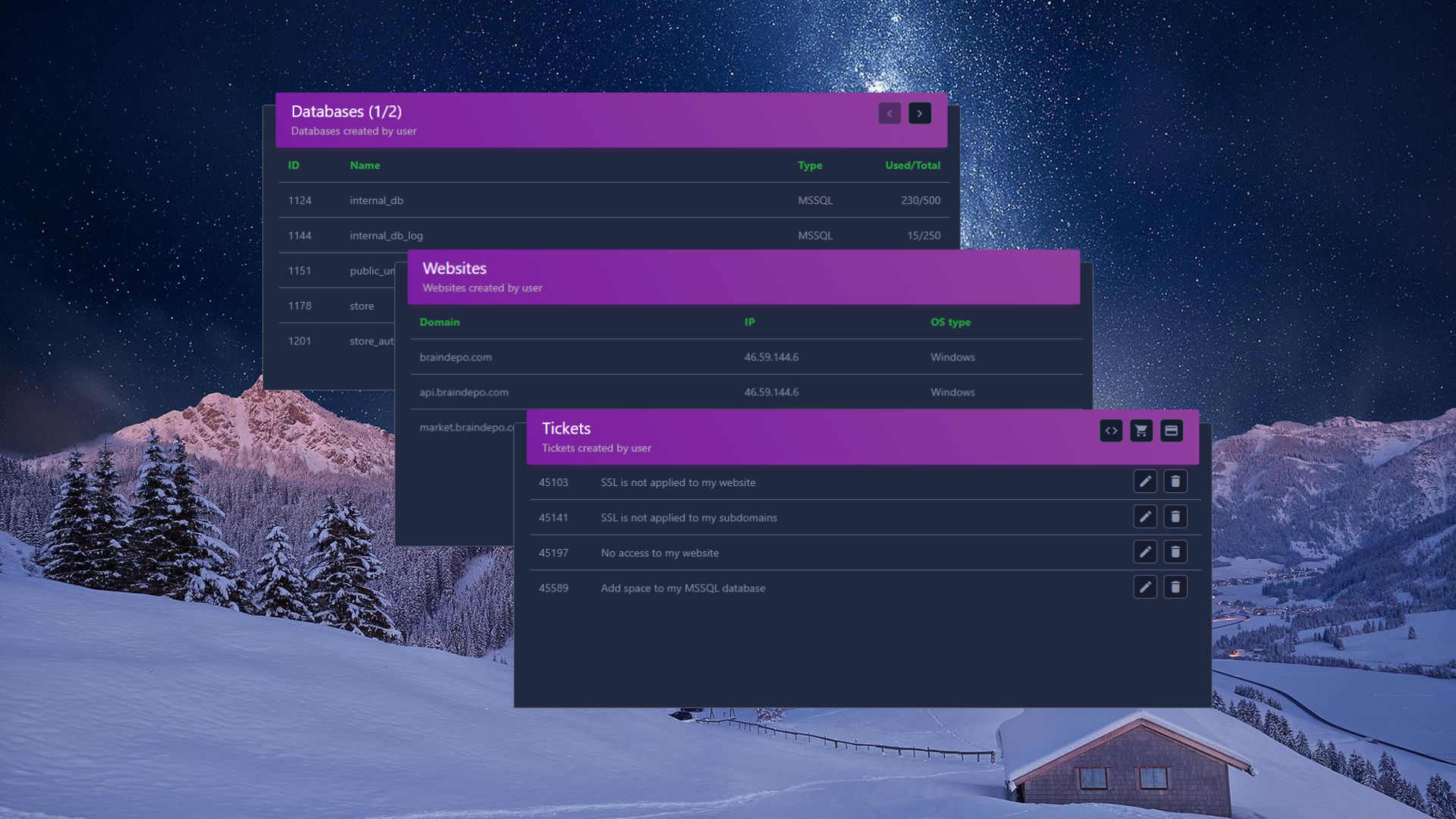 Tables
We use different types of tables: simple tables, tables with pagination, tables with filters. The switch button can easily be placed in the table due to its structure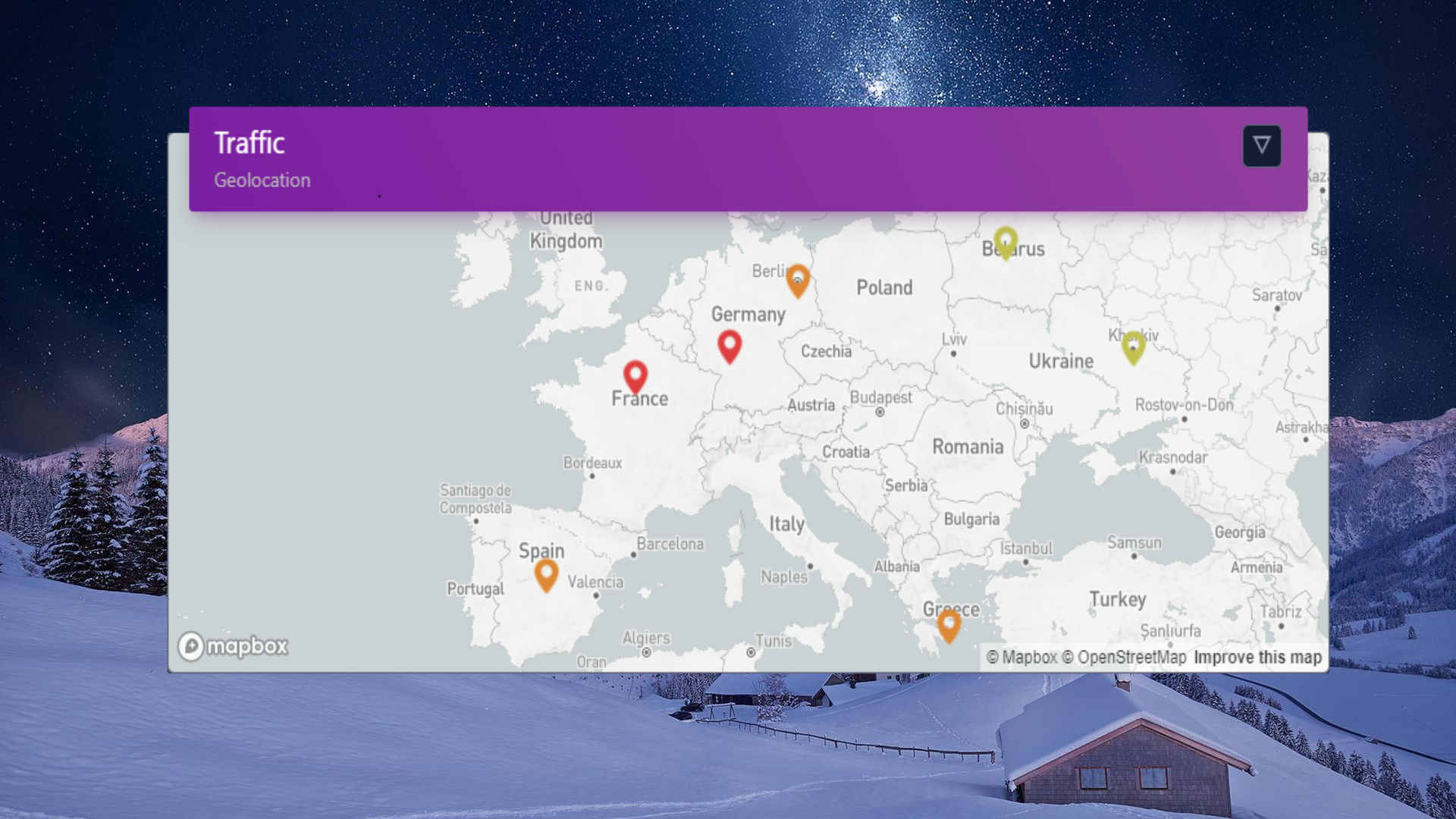 Maps
We use Mapbox services to display map data. This service is a kind of "wrapping" over OSM which allows to provide excellent detailed maps
Technologies
Angular
Css3
Html5
Sass
Bootstrap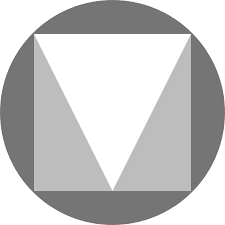 Material Icons
Mapbox
ChartJs
Stay in touch
Have a question or would like to leave feedback? Fill out the form below and we'll get back to you as soon as possible.